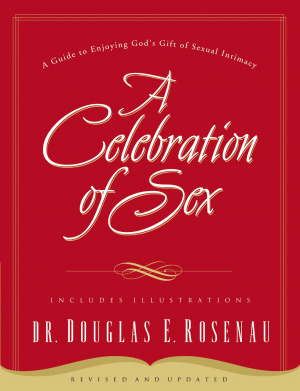 In studying for our 20s & 30s class on sex, Missy recommended to me a really good book written from a Christian perspective. It is called A Celebration of Sex: A Guide to Enjoying God's Gift of Sexual Intimacy
written by Dr. Douglas Rosenau. The book is broken down into these sex…I mean six sections:
Creating Knowledge
Enhancing Pleasure
Enjoying Passionate Intimacy
Overcoming Common Hurdles
Resolving Problems
Healing Brokenness
What is so great about this book is Rosenau's Christian perspective in tackling tough issues. He is interested in the physical, spiritual and emotional/mental aspects of sex and sexuality. So many secular books never can give you a complete picture because they lack the proper foundation from the One who created sex in the first place. I highly recommend this book to counselors and ministers and even to some couples who have questions and need some godly perspective.